In 1967, ISO Rivolta ambitiously tackled the nascent performance sedan market with the S4 (code name: Quattro sportelli) model, then known as Fidia.
Ing. Piero Rivolta charged Giorgetto Giugiaro, just arrived at the GHIA Atelier, at the time owned by his friend Alejandro De Tomaso, to design his idea of a sedan that perfectly represented the DNA of the Bresso factory.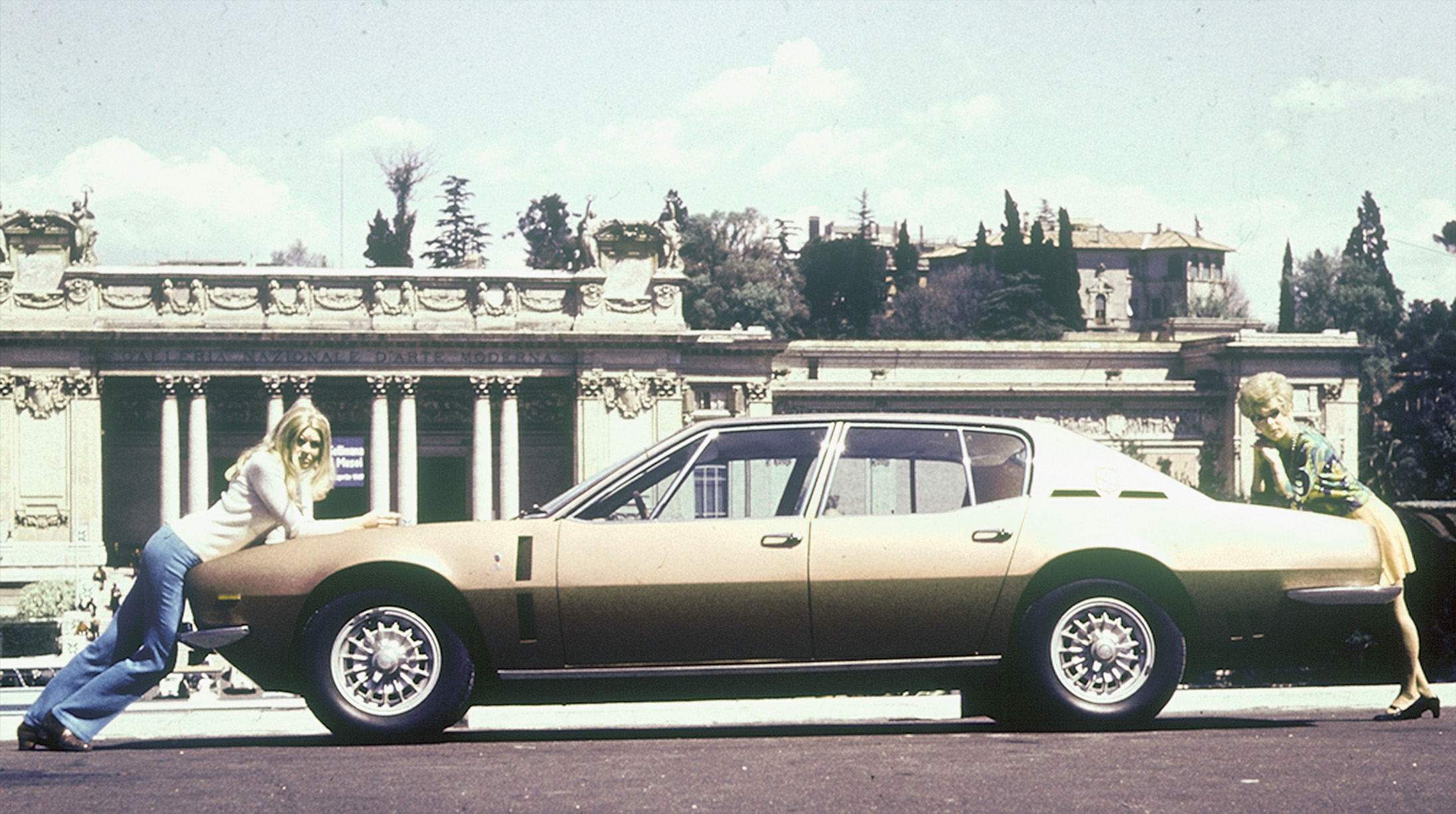 Giugiaro translated the Grifo lines into a four door sedan, with speed, power and elegance in perfect synthesis in this masterpiece. The company struggled at first to find the perfect name for this new car, that would honor the commanding presence of this model together with the decision to produce the body at the Bresso factory. Only 192 units were produced. In the end, "Fidia" was chosen to honor the famous Greek sculptor who designed the Parthenon in Athens—where the car would later be introduced to the press.
Piero Rivolta had a mission in mind with this vehicle. He wanted to prove that a four-door could exhibit the same level of performance as a sports car. It was dubbed by the company as "the world's four fastest luxury seats". No air noise and full Connolly leather create a silent environment.
"What they didn't realize at the time was that the Fidia did anticipate by 40 years the current trend of a four door coupé. So it also could have been called "the world's first four-door coupé," another example of combining European timeless design with an American heart.
Fidia was the most desirable car of its time, favored by John Lennon of the Beatles, who owned three.